Scroller with plan call
Street Automation
Noval has specifically developed the plan call function for advertising display scrollers for its client Clear Channel.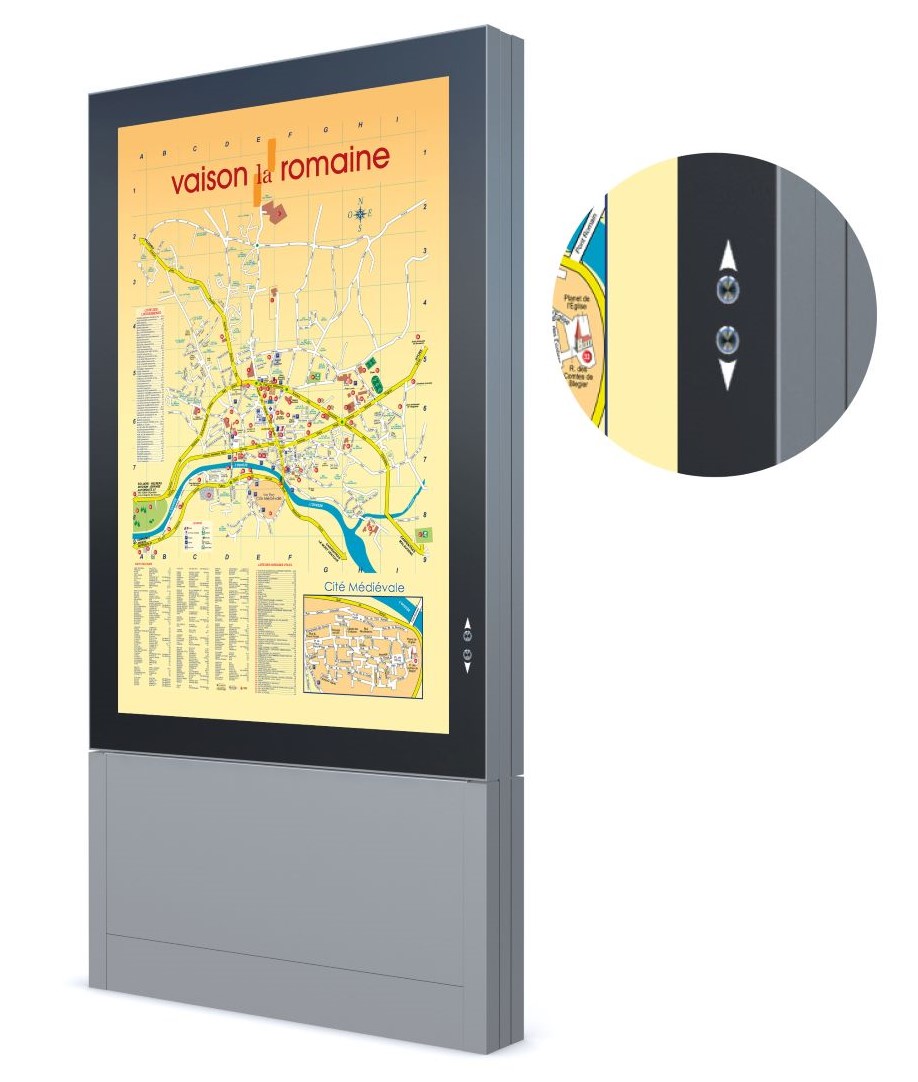 ---
To support Clear Channel in its new street furniture contract for the Paris City, Street Automation has developed a new solution allowing the call for plans.
This option allows by touch button to reposition the map search area in order to adjust the reading height.