CYCLOAN
Street Automation
An innovative self-service bicycle system that is simple, economical and robust.
---
GENERAL PRESENTATION
CYCLOAN is NOVAL - STREET AUTOMATION's latest innovation in self-service bicycle hire. It is an original system combining the simplicity and robustness of a chain attachment with the ergonomics of a mobile application to manage use
On the bike, an integrated box on the stem makes the link between the steel fasteners and the connected experience.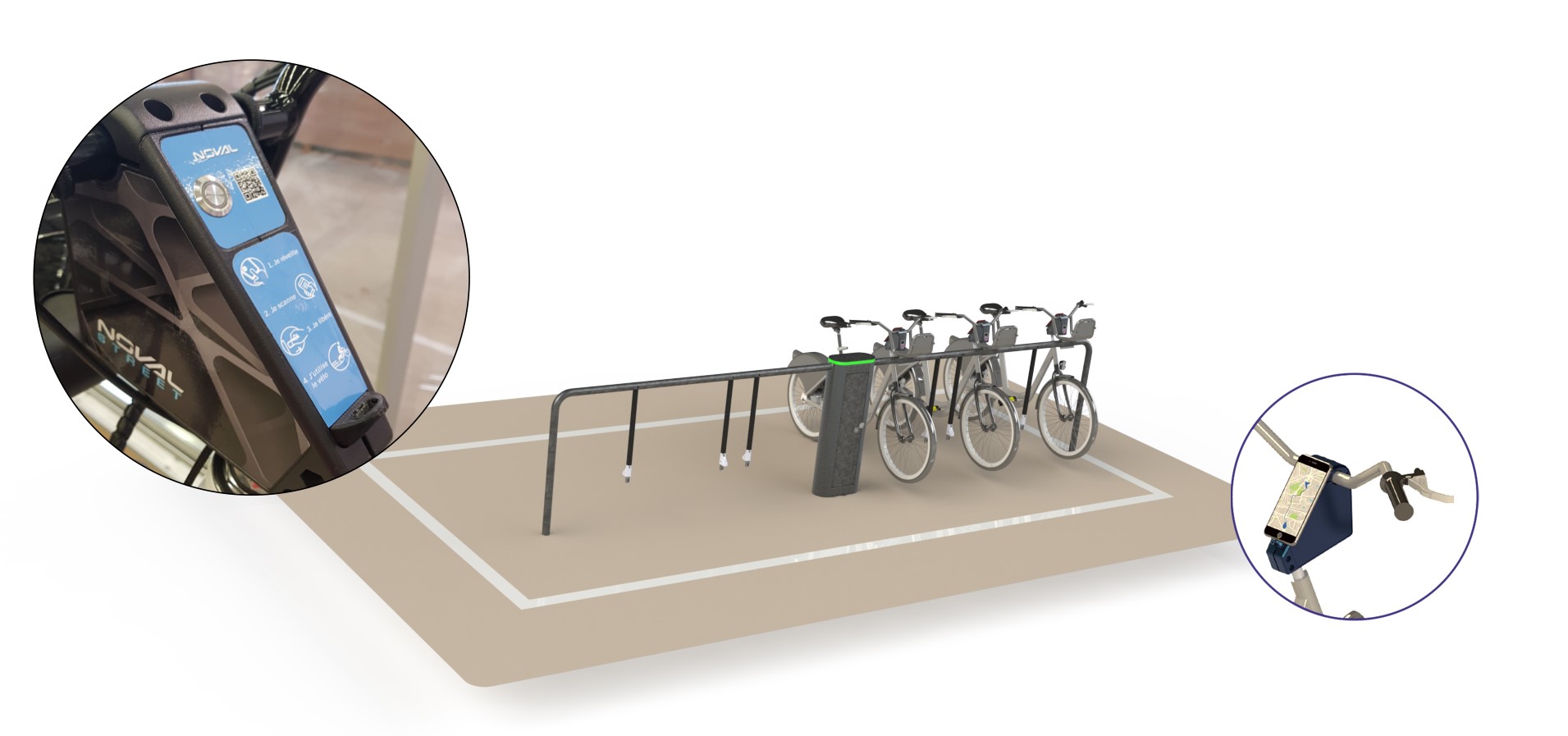 Phone holder available as an option.
---
INTEGRATION EXAMPLES

Earnings
Easy and convenient thanks to the smartphone
Secure payment by the smartphone applicatio
Light infrastructure
Customizable
Characteristics
Adaptable on any type of bike, scooter or cargo bike
Simplified maintenance: intelligence on board the bike
Flexible and orderly
Bicycles and locatable attachment points
Economic

Simplified maintenance

Geolocated