CYCLOAN
Street Automation
An innovative self-service bicycle system that is simple, economical and robust.
---
GENERAL INTRODUCTION
CYCLOAN is NOVAL - STREET AUTOMATION's latest innovation in bike sharing. It is a new system that combines the simplicity and robustness of a chain attachment with the ergonomics of a mobile application to manage usage. 
On the bike, a box integrated on the stem makes the link between the steel attachment and the connected experience. 

Rent a bike
---

Return your bike
---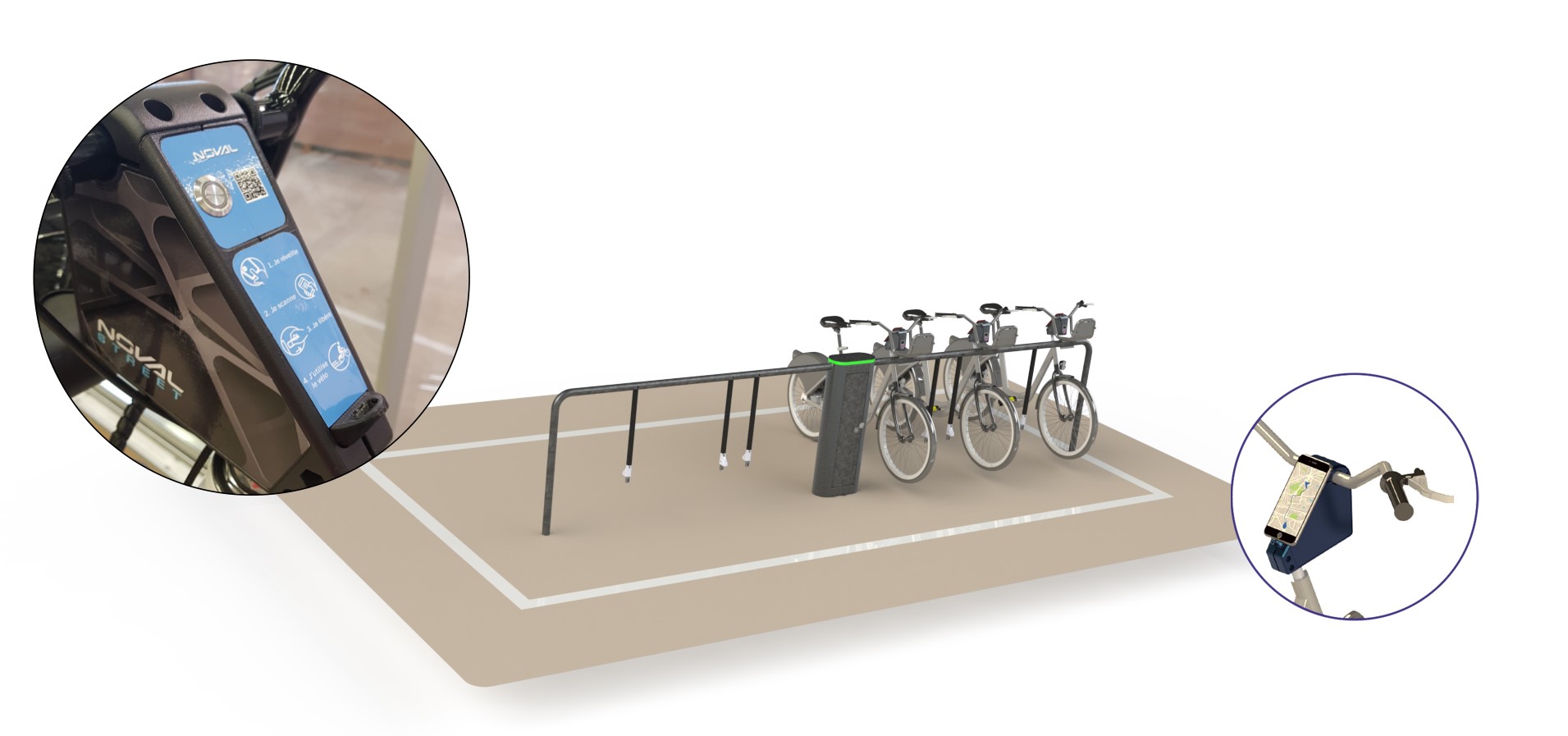 Note: The phone holder is an option.
---
EXAMPLES OF INTEGRATION

Earnings
Easy and convenient via smartphone
Secure payment via smartphone application
Light infrastructure
Customizable
Characteristics
Adaptable to any type of bike, scooter or cargo bike
Simplified maintenance: intelligence embedded in the bike
Charging station
Bicycles and localized attachment points
Economic

Simplified maintenance

Geolocated